tribe-events/single-event.php
Salinas Valley Comic Con 2018
December 15

-

December 16
Organized by the National Steinbeck Center in partnership with the Salinas Public Library, as well as Salinas area artists, authors, and volunteers, Salinas Valley Comic Con is a celebration of local comics, graphic novels, zines, storytelling, gaming, pop culture and more!
EVENT HOURS:
Saturday: 10am-5pm
Sunday: 10am-4pm
LOCATION:
Hartnell College Student Center
411 Central Ave, Salinas, CA 93901
 TICKET PRICES:
Weekend Pass | $20
Adult 1-Day Pass | $12
Discounted 1-Day Pass | $10
Kids 6-12 | $5
Kids Under 6 | Free
Parking is free!
---
Vendor & Speaker List TBA | Check back regularly for updates!
Here's what people are saying about us!
---
Vendors
Do you have nifty things to sell? Get in your vendor application today! Our Con is close to Christmas, so your business could benefit from last minute gift shoppers.
Note: Spots will be officially held when application is received, accepted, confirmed, and payment is submitted. Applications will be prioritized in the order received, i.e. first come, first serve. Applications will not be complete without signed documents and payments.
Open Call to Artists, Authors & Creators
Did you know John Steinbeck believed that comics were an important part of literature? Do you share an important message or story with work you create? Join us at your friendly, neighborhood, Salinas Valley Comic Con!
We want to expand the Artist Alley. We want to expose our community to new authors and books. We want to share your passion for your cause.
Register here if you want to host a booth and be involved in programming.
If you, your club, your business, or your friends have a burning passion for anything COMIC you should submit us a proposal! We are looking for:
Ted-talk type presentations on illustration, art, comics, graphic novels, story books, movies, music, pop icons, books, games, current events in any of these realms
Hands-on, get-dirty, make-something-out-of-nothing workshops
Civil but HEATED debate panels (We all know Team Mystic is the best!)
Artists who want to show, sell, instruct, display, or discuss their art
Storytellers of all kinds! Fanfiction? puppets?, made your own video game? We want to hear it!
FANS: submit your short and compelling fan presentation of your given fandom
Please submit a 1 page proposal detailing your desired involvement (feel free to include photos). Please read the following documents and submit proposals to: Lisa Josephs,
 archives@steinbeck.org
Volunteer With Us
Everyone knows that volunteers are the real heroes at events! If you would like to volunteer your time at SVCC18, please read the following documents and then fill out the online Volunteer Form. It's a great way to fuel those service hour requirements!
Sponsorship
Want to promote your business while being part of a great event?  Propose a sponsorship in the form of advertisement, sponsoring a program, in-kind donations, or trades.
Include a description and estimation of value. This kind of sponsorship is subject to approval by the Salinas Valley Comic Con planning committee.
Contact Lisa Josephs at 831-775-4734 or archives@steinbeck.org to make your proposal.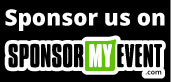 ---
↓Want to see more? Check out our photo gallery from past years below ↓